Welcome to Medicare Specialists of Pittsburgh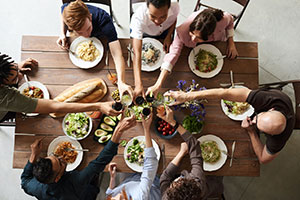 If you are new to Medicare, or have been on Medicare and are shopping your current plan, you are probably facing tough decisions on choosing a Medicare Supplement Insurance Plan. There are a lot of different companies that offer plans, and prices can very hundreds of dollars a year. Making the right choice is very important, and is not as hard as you may think.

What most people don't know is that:

"Every Medigap policy must follow federal and state laws designed to protect you, and the policy must be clearly identified as a "Medicare Supplement Insurance." Medigap insurance companies in most states can only sell you a "standardized" Medigap policy identified by letters A through N. Each standardized Medigap policy must offer the same basic benefits, no matter which insurance company sells it. Cost is usually the only difference between Medigap polices with the same letter sold by different insurance companies."*

That simply means all companies are required to sell the same plans but the price can be different. At Medicare Specialists of Pittsburgh we are an independent insurance agency. We work for our clients. We are appointed to sell different companies, and that allows us to shop the insurance market so you don't have to.

So whether you are looking for Medicare Supplement, Life Insurance, Burial and Final Expense Insurance, Annuities, Part D, or Long Term Care. We are your one stop shop for all your senior products. Even if you just want us to review your current coverage we are here for you.

Give one of our Agents a call. Our time is free, and you might save hundreds on your insurance.